Manicure & Pedicure
The perfect way to combine a relaxing pampering experience with a healthy treat a manicure and pedicure service. Because taking care of your hands and feet are essential to your overall well-being. These services are not just for women; men benefit from this as well.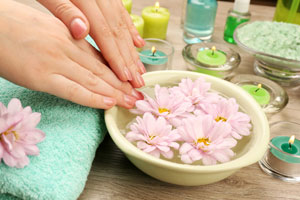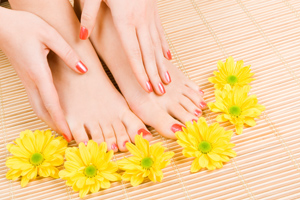 Classic Manicure
$22
Nail Trim, Shaping, Cuticle Grooming, Warm Towels Lotion Massage And Polish.
Classic Pedicure (25 mins)
$35
Nail Trim, Shaping, Cuticle Grooming, Callus Treatment, Sea Salt, Warm Towels, Lotion Massage And Polish. Safety Is Very Important To Us! We Use A Sanitized Tablet With Each Pedicure To Ensure Proper Sanitation.
Classic Manicure & Pedicure
$50
Manicure w/ Paraffin Wax
$30
Manicure w/ Hot Stone include Paraffin Wax
$35

Natural Herb Pedicures
All natural herbs – reveal younger looking skin daily ; soothes tired and achy feet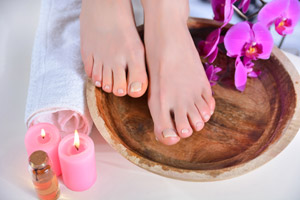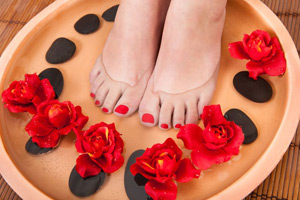 Hot Stone Deluxe Pedicure (35 mins)
$50
Pedi Detox Salt
Honey Sugar Scrub
Pedi Sky Mask
Massage Cream w/Hot Stone Warm Towel.
Essential Oil w/paraffin Pedicure (45 mins)
$60
Herbal Mineral Bath
Liquid Body Lufra
Ice Dancer
Sole Solution Foot Treatment
Baobab Body Butter
Hot Stone Massage
Warm Towel
Paraffin Wax
Essential Oil: The Natural, Floral Aroma Of Epoch Lavender Essential Oil Provides A Sense Of Tranquility And Peace. Enjoy A Relaxing End To Even The Busiest Day With Its Calming Benefits.
Kenny Super Deluxe Pedicure (55 mins)
$70
Herbal Mineral Bath
Liquid Body Lufra
Ice Dancer
Sole Solution Foot Treatment
Baobab Body Butter
Hot Stone Massage
Warm Towel
Essential Oil
Paraffin Wax

Nail Services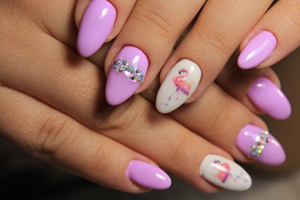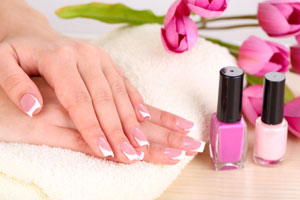 Acrylic Nails Full Set/ Fill In
$32 up/ $25 up
Gel Powder Full Set/ Fill In
$35 up/ $28 up
Diamond Gel Full Set/ Fill In
$45 up/ $28 up
Solar Pink & White Full Set/ Fill In
$60 up/ $50 up
White or Color Tips Full Set/ Fill In
$40 up/ $25 up
Ombré Acrylic Full Set/ Fill In
$55 up/ $30 up

Soak Off Gel Polish
Soak off Gel is cured in a UV light so there is zero dry time. It provides a strong natural nails protection with a resilient mirror finish that resists dullness & chipping. Enjoy at least 2 weeks of perfect nails with high gloss shine.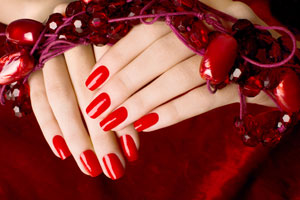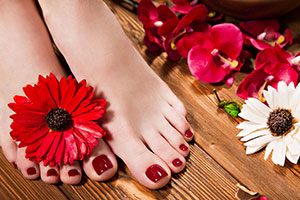 Gel Polish Change Hand/ Feet
$25 up/ $35 up
Manicure W/Gel Polish Hand/ Feet
$40 up/ N/A
Gel Polish Add On to Any Services Hand/ Feet
$20 up/ $25

Polish Change Services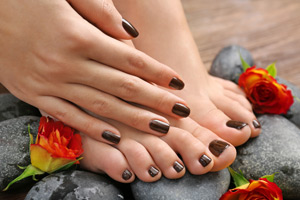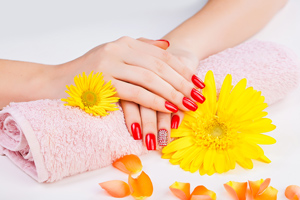 Polish Change Hands Regular/ French
$12 up/ $18 up
Polish Change Feet/ French
$18 up / $25 up

Additional Services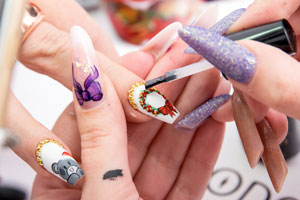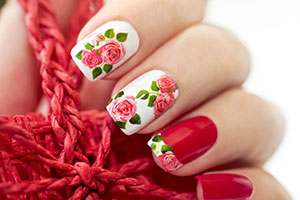 Acrylic Powder Take Off
$8/ $15

Dip-In Powder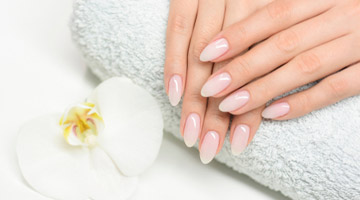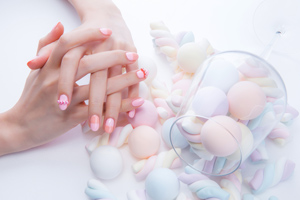 The Search Is Over...Nail Dip-in Powder is here! Introducing the Next Generation in Nail Enhancement Technology...Dip-in Powders FEEL and LOOK Natural and DO NOT DAMAGE the nail bed.
Light Weight & Flexible
Strong & Durable
Non-Toxic & Odor-Free
Non-Porous
Comfortable
Forever Shine
Non-Yellowing
No Primer
Maintenance-Free
Crack & Chip Resistant
Water Resistant
Environmentally Friendly
Calcium and Vitamin E Fortified.
Dip on natural nail Color
$40 up
Dip on natural nail French
$50 up

Kids' Services
(10-years-old and under)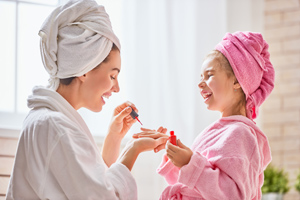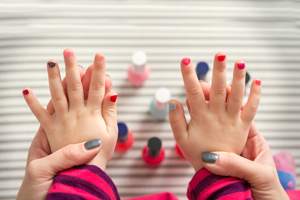 ACRYLIC NAILS
Designed to protect your own nails while making them stronger & more beautiful. Your nails are always the same length & the polish will last longer than natural nails.
GEL POWDER
The revolutionary nail care with quick UV curing odorless gel nails. Softer than acrylic, gel nails will not turn yellow. Best yet, they work with your natural nails, bending rather than breaking. Your beautifully finished nails will be sealed with a high glossy look.
OMBRE POWDER
Ombre nails are eye-catching and statement-making, a soft gradient effect for the day to day, or glitter ombre nail art for a special occasion. The great thing about ombre nails is that you can make them your own. You can use the same techniques with any colors you choose and really personalize them.
DIAMOND GEL
The Gel gives the nails its strong, long-lasting shine without worrying about discoloration. Diamond gel is also referred to as a "protective shield". With our diamond gel coating you would be able to remove your own polish without messing your artificial nails. Any contact chemical would not damage your nails. Even acetone can't damage the true beauty of the wet shine look. For French or American polish instead of color polish.
SOLAR PINK & WHITE
Permanent French nails that never chip. Strong, durable, and non-yellowing even in tanning beds. They look and feel completely natural and last until the next fill-in without lifting, giving your nails a natural pink & white ambiance. It's buffed for a look that's even more beautiful than your natural nails. "No Polish Involved."
WHITE OR COLOR TIPS
The perfect nails for professional or busy women who does not have the time for polish touch up. With white or color tips, you never have to worry about the polish chipping off because there is no need for polish ever! Perfect for vacation time too!

Nuskin Facial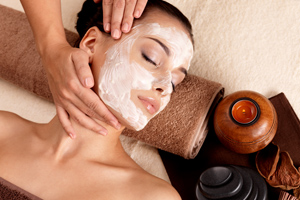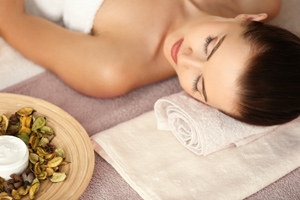 Basic express Facial (30 mins)
$45
Consultation Lightly, Exfoliating, Facial Massage.
De-stress Deep Clean Facial (45 mins)
$65
Consultation Is An Exfoliating Treatment That Helps Your Skin Go Free From Dead Skin Cells & Other Impurities, Steam, Exfoliating, Extraction, Facial Massage Included Neck & Shoulder, Nuskin Mask (Oily, Normal, Sensitive), Pore Reduction Light Therapy
Rejuvenate Lifting (60 mins)
$80
Nuface Trinity Sently & Effectively Stimulates Your Skin For Improved Facial Contour, Skin Tone & Wrinkle Reduction, Consultation, Steam, Exfoliation, Extraction (To Remove Impurities & Black Head), Facial Massage Included Neck & Shoulder, Nu Skin Mask (Oily, Normal, Sensitive), Pure Reduction Light Therapy

Waxing/ Eyelash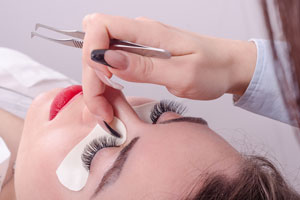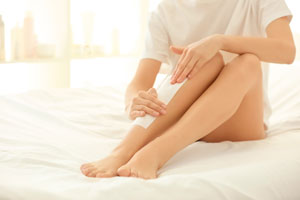 Eyebrows Waxing/ Threading
$12/ $15
Lip Waxing/ Threading
$12 up/ $12 up
Chin Waxing/ Threading
$12 up/ $15 up
Side Waxing/ Threading
$12 up/ $15 up
Full Arms Waxing/ Threading
$40 up/ N/A
Full Legs Waxing/ Threading
$45 up/ N/A
Underarms Waxing/ Threading
$20 up/ N/A
Eyelash Individual
$30/ N/A